Jim Ziebarth
---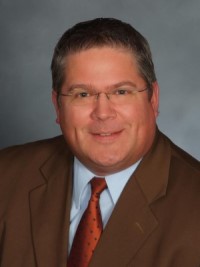 Get a tailored financial plan built on trust and transparency — as well as the appropriate strategies to help you succeed financially.
As a financial advisor with almost 20 years of experience, Jim Ziebarth has enjoyed the opportunity to help his customers achieve their lifetime financial goals. He loves taking the time to understand your needs and guide you to the services that will help fulfill your financial dreams. His industry knowledge gives him an edge when interpreting new regulations, and what they mean for you.
For Jim, earning your trust and providing transparency are paramount. His hard work and dedication to you results in optimized recommendations that will help alleviate any anxieties you may have about your financial future.

"In the almost 20 years I've been a financial advisor, the many changes in our industry have given me a clear understanding of what clients really want and need in an advisor — trust, transparency and appropriate investment strategies based on their unique goals and objectives," says Jim. "The best part of it all is that no two customers are the same, and every day brings something new."

"Throughout my career, I've developed the ability to connect with all kinds of people and earn their trust through hard work, providing the right products and services at the right time, and helping them understand how their investments work. And most importantly, managing their expectations through turbulent markets and uncertain economic times."
You've worked hard for your money. Now let Jim work hard for your financial future.